About Laura

Hello! My name is Laura Diaz and I'm so glad you're here!
I believe that as women, we are more powerful than what we have grown to know! I am passionate about supporting women who are leaders or aspiring leaders in discovering their gifts and talents.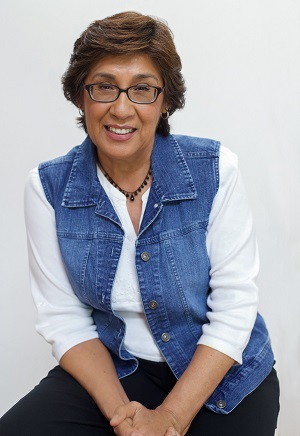 One of my beliefs is that we are more powerful than our external circumstances. I believe that we have untapped potential to be and do greater things than what we can imagine.
As a personal life coach through In Harmony Coaching, I provide life coach services to individuals and small groups. My specialty is women leaders who are struggling with their self-confidence and want direction and guidance on moving forward.
I am so grateful for all the mentors that helped me during my personal development. This support increased my self-esteem, personal leadership qualities and my self-confidence. I, too, had low self-esteem and lack of confidence at one time and I knew I wanted to change this, and I did. So, no matter how you feel about your self-confidence right now, there is a path for you to learn to be highly confident and successful.
I am constantly learning new things and increasing my own personal development. Life coaching is my calling and I love inspiring new leaders with an experience of what is possible in their lives. I love serving women by contributing to their discovery of the wonders of their mind, soul and body!
When I am not helping women become better leaders, you can find me:
enjoying a morning meditation
taking a tap dance class
journaling about my future vision and ideas,
engaged in a book club
taking a walk at Morley field in San Diego
Laura inspired me to set goals for my future and create a plan of action. She taught me how to positively direct my energy and focus on what's really important in my life. - Terry V.
Education and Training
Master's Degree in Vocational Rehabilitation Counselor from San Diego State University
Life Coaching Training certificate, Accomplishment Coach Training Programs
Life Mastery Institute, certified DreamBuilder coach
Board-Certified Life Coach (BCC)
Still here? Let's connect! Join my exclusive Facebook group or book a strategy session.
To your success,
Laura Diaz
Personal Life Coach
In Harmony Coaching