About Life Harmony Coaching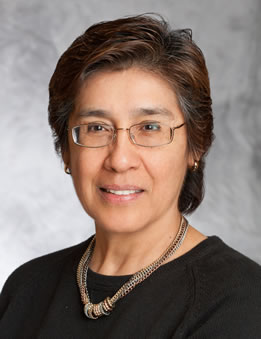 Laura Diaz is a professional trained life coach and Board Certified Coach. She is the founder of In Harmony Coaching, a company who primarily works with women. She serves women who are in a life or career transition and are looking for support in building their self-confidence. Laura is known as the "Empower Your Confidence Coach."
Laura's personal story of transformation began in the 1970s, when she started the path of being self-actualized during the multiple "movements" that she was involved with during these changing times that her baby boom generation was confronting. As she looks back on her upbringing and issues with low self-confidence, Laura was drawn to studies of personal development, while she placed her time on building her career.
During her late 50s as she was planning to retire from corporate life, she hired a life coach to start planning her next phase of life which was to begin in her 60s. As she was going through her own career transition, she was encouraged to increase her personal exploration/reflection and what new possibilities were available with her years of education and work experience. After working with her life coach and focusing on her new phase in "retirement" she decided to engage in training as a life coach.
This training not only clarified her career choice, it provided a clear path of what was in alignment with her values and beliefs. Laura made a transition to working as a full-time Life Coach in late 2012, after completing one year of rigorous coaching training in June 2012. Her previous work experience as a Team Manager provided her with significant experience in working with diverse people and teams. She continued her education and has been certified as a Group Coach. She works with both individual coaching and group coaching.
Laura is also a certified DreamBuilder coach. She studied and mentored with Life Mastery Institute and was certified in coaching the DreamBuilder coaching program in 2016, which she rolled out both in her one-to-one coaching and group coaching. This coaching program has tools and principles that have helped thousands of people all over the world transform their lives. Laura is excited about adding this program to her coaching programs!
Laura is a Board Certified Coach (BCC) and holds a Masters degree in Vocational Rehabilitation Counseling from San Diego State University. She also has a Juries' Doctorate from Thomas Jefferson School of Law. Her work experience as a Team Manager included assignments in being a Speaker/Trainer, Diversity Trainer, Job Interviewer, Hearings Officer, Vocational Counselor and Mediator. Laura's education and work experiences have influenced the person that she is today and they add much wealth to her current career as a personal life coach. She is a member of the San Diego Professional Coaches Alliance, #SanDiegoCoaches. This year, 2019, she is serving on the Board and her position is VP Meetings. When talking about herself, she says that she is in the process of reinventing herself and being a pioneer of self-actualizing in her 60s!
Laura enjoys being with people and being an inspiration toward Greatness. She gives her clients an experience of what is possible in their lives. Many of her clients have been inspired to work with Laura because of her coaching practice to increase her clients' self-confidence and help them achieve their goals.