About Laura
See what others are saying
From Fear to Confidence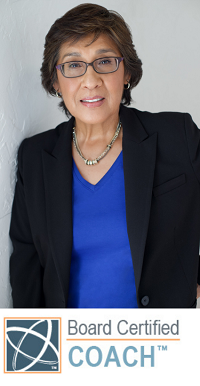 Hello! I'm Laura Diaz. I'm a career transition coach specializing in helping women leaders who:
Struggle with feelings of self-doubt and want the confidence to achieve their career goals
Want to move from a corporate job into self-employment but need clarity and guidance
These are two areas where I struggled in my own life at first, yet I was able to overcome the challenges and reach my goals. My mission is to help other women do the same.
For the first 30 years of my life, I was terrified of speaking in front of groups. This put a limit on my career progression. I had to make a choice: Stay safe where I was and give up on my goals, or do something about my fear.
I joined Toastmistress (like Toastmasters, but for women). It was really hard at first, but I was determined. I faced my fear. I did the exercises. I practiced again and again, until I gradually got better and even became confident speaking in front of others. This allowed me to move into higher management positions.
The Power of Asking for Help
Many women have trouble asking for help. But what I learned from my experience is that asking for help doesn't mean you're weak, it means you're brave enough to admit where you need help and that you want to accelerate your growth.
Because I sought out help at Toastmistress and took advantage of it, I was able to transform myself and open up my career possibilities.
Later, in my 50's, I once again used the power of asking for help to accelerate my progress. I was working as a team manager for the state of California and was only two years away from retirement, but I felt that something else needed to be done in my life. I hired a life coach to help me figure out what I wanted to do with the second half of my life. I worked with her for about 8 months and realized that I wanted to be a life coach myself. I trained on the weekends for one year before I left my government job.
Now I'm living my dream: Helping other professional women realize their innate gifts and create amazing personal and professional lives!
From Uncertainty to Clarity
Where are you stuck? What is holding you back from moving forward in your career, starting the business of your dreams, and retiring on your own terms? What help do you need to make your dreams a reality? I'm here to help you find a path from confusion and uncertainty to clarity and confidence.
Let's connect! Book a strategy session to tell me about your situation and goals so that we can start on a plan for you.
You can also get started by downloading my free guide, From a Job to Being Your Own Boss.
I believe that as women, we are more powerful than we know! Confidence begins with accepting where you are now, committing to playing a bigger game, and bringing out the brilliance in you!
To your success,
Laura Diaz
Career & Life Coach
In Harmony Coaching
P.S. If you'd like to know a bit more about my education and training, here are the highlights:
Master's Degree in Vocational Rehabilitation Counselor from San Diego State University
Life Coaching Training certificate, Accomplishment Coach Training Programs
Life Mastery Institute, certified DreamBuilder coach
Board-Certified Life Coach (BCC)
Certified Money Breakthrough Business Coach certification (July 2020)
Laura inspired me to set goals for my future and create a plan of action. She taught me how to positively direct my energy and focus on what's really important in my life. - Terry V.