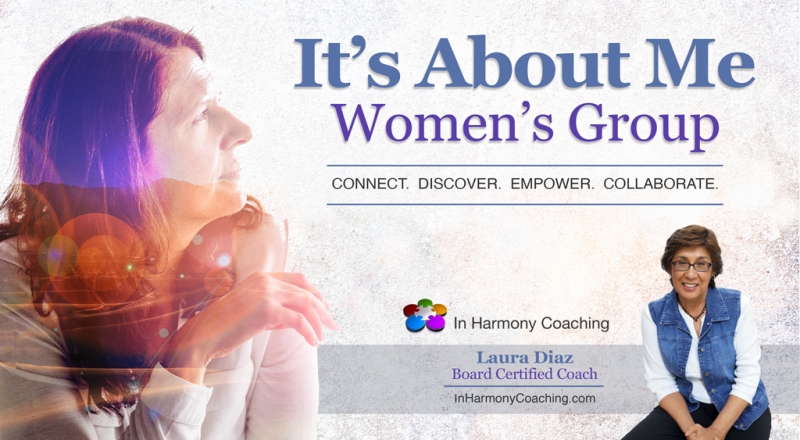 Do you want to discover your life purpose and live it?
Hello Seeker,
Have you been thinking about your life and wondering what your life is about? Are you wondering how to live the second half of your life on purpose?
Through my studies of personal development and personal experiences, I have discovered that creating a life you love starts with a deeper understanding about you! My intention in forming this group is for you to connect, discover your purpose, increase your awareness of who you are and how to empower yourself to make better choices. It is about starting a new conversation in discovering YOU!
How Do You Feel About Your Life?
How do you feel about your life, now? Would you like to know how to feel good about yourself and your life? You will be able to know when you are living a happy and fulfilling life when you feel good about yourself and your daily choices. Are you interested in learning to live the life you have been postponing?
Our Beliefs Make a Difference
Studies have shown that the more you believe in your own ability to succeed, the more likely it is that you will succeed. The beliefs that you have accepted and lived from have created the life you live now. Have you thought about how you can make a positive change in your beliefs?
The It's About Me Program
The It's About Me program is designed to create a new conversation and discover a new way of being that empowers women in leadership to thrive, collaborate, connect and discover the wonder about YOU. This program will have a safe space to have a new conversation of who you are and who you want to become. The group will mastermind and discuss many topics, ideas and strategies of living a more fulfilling and joyous life. This group will be exploring the mystery of our future and how we can design it with our intentions.
The It's About Me program is about learning to be your own best leader. This program is designed to take the skills you already have and know and use them with a specific method so you can learn new key strategies, tools, practices and beliefs for increasing your self-confidence, leadership, self-appreciation and happiness to live on purpose.
Results You Can Expect
Within this program you will learn:
The importance of living on purpose
Cultivate a new, positive way of relating to yourself and others
Develop a clear and committed confidence
Gain greater self-acceptance and peace of mind
Create inspiring practices and a vision that inspires you
About Your Life Coach
Hi, I am Laura Diaz a board-certified life coach.
Prior to starting my life coaching practice in 2012, I was working as a team manager for a California State agency. The experience of working with small groups and teams have given me much experience in working with a diverse group of people.
I am constantly learning new things and increasing my own personal development. Life coaching is my calling and I love inspiring new leaders with an experience of what is possible in their lives. I love serving women by contributing to their discovery of the wonders of their mind, soul and body!
I have a Master's degree in Vocational Rehabilitation Counseling from San Diego State University. I received one year of coach training from Accomplishment Coach Training in 2011-12. I received my Board Certification in June 2018. I also trained with Life Mastery Institute and am certified as DreamBuilder Coach.
Details on It'S ABOUT ME PROGRAM
There is space for 6 women. This group is for 3 months, meeting online twice a month, the 1st and 3rd Monday of the month at 5:00 pm Pacific time, for 75 minutes each time.
Dates: Starts October 17th with an open complimentary Q & A session. Group starts Monday 10/28/19.
Time: 5:30 pm Pacific time
Location: Zoom online video conference
Investment: $487 for the 3 months group. Payment plan is: a down payment of $50 will hold a seat for you and 3 payments of $150.
Bonus: 12-week online DreamBuilder coaching program
Registration
You can send me a check at P.O. Box 880646, San Diego CA 92168-0646 if you wish to pay by check or you can pay online with PayPal.
Full Investment $487
3 Month Group


Payment Plan Deposit $50
$150 / month for 3 months
---
Becoming Ms. Confident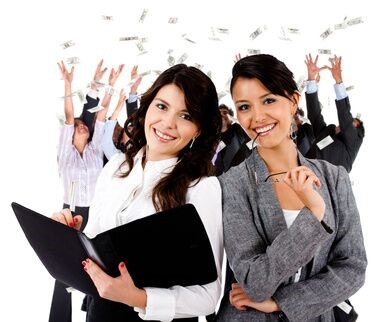 What if confidence meant you became more of who you want to be?
Have you been thinking about your life and what may be missing? Perhaps you want a better job, more opportunities for promotion and growth, a relationship that is intimate, close friends, better health or peace of mind.
I am happy to announce a 6-week online women's group that will be starting April 17, 2019 in which we will create a safe space that will support you in meeting some challenges in having the life you want. My experience has been that creating a life you love and achieving the results you want start with having a deeper understanding of yourself.
How Do You Feel About Your Life?
What is it costing you now if your life is not where you want it to be? Where would you be if you were feeling good and confident about yourself and had a clear plan of where you were going? In this group, you will find support and tools to start feeling more self-confident and assert your goodness and courage through new thinking that will accelerate your positive results!
Our Beliefs Make a Difference
Research studies have shown that the more you believe in your own ability to succeed, the more likely it is that you will succeed! Also, several studies have shown that when we are happy and feel fulfilled we are smarter, more motivated and more successful. Happiness is the center around which success revolves. Confidence is a new belief in yourself!
Becoming Ms. Confident Women's Group
This group "Becoming Ms. Confident" is a 6-week virtual group where we will look at how we view confidence in ourselves, in our life and what changes we can make to increase our confidence and live from a happier place.
This group will be conducted on zoom video conference. You will have the support of a life coach and the other women in the group. This support that will increase your motivation to take yourself to the next level. You will receive inspiring material in each group session, tools that will inspire your thinking and get you started on taking some positive actions. The group will function as a support and mastermind that will help you be accountable. You will learn how to manage your limiting beliefs, fears and obstacles and go beyond these circumstances to achieve more.
What You Will Receive
In this 6-week coaching group, you will learn to:
:
Increase your clarity of what matters to you.
Accept where you are and what's next for you.
Increase your self-confidence and take your next step with courage.
Practices to maintain your motivation in becoming more confident.
Details on This Women's Group
We have space for 6 women in this group program. Everyone obtains the benefit of each other and the synergy that is created is amazing! Space is limited, so I urge you to consider this program if it resonates with you.
Dates: April 16, 23, 30 and May 7, 14, 21
Time: 6:30 pm to 7:45 pm
Place: Online Zoom video conference, link to be provided
Investment: $157 and a deposit of $50 will hold a place for you in the group and the balance is due at the time of the first meeting.
| | |
| --- | --- |
| Pay in Full $157 | Pay Deposit $50 |
| | |
You can use your credit card to pay with PayPal on the button below. You can also contact me and pay by check, mailed to my PO Box. Come Join Us!
---
Additional Group Training Programs