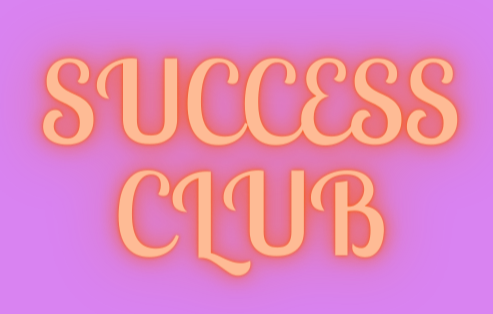 HEAR THIS.
YOU ARE AN
AMAZING WOMAN.
In some ways, you are very sure of this.
And at the same time, you are unsure and seeking to improve.
   Good for you! You've come to the right place.
Creating a life you love and achieving the results you want starts with a deeper understanding about yourself.
Have you been wondering if you could have an opportunity during this pandemic?
Have you been feeling unsure and uncertain with the extraordinary challenge of this time?
Or perhaps FEELING stagnation at best, or worse, unhealthy with perpetuated habits somewhere in your "big 3", with health, wealth (or lack of it) and Love?
YES? You are? Read on. I think you're going to like this.
Have you ever found great benefit from coaching, groups, challenges or a mastermind, but just when momentum has started to build, the program comes to an end?
I've decided to put together a longer-range program, for 6 months. I'm calling it THE SUCCESSS CLUB.
---
"success"
is undoubtedly
within our own definition
But you know what it is when you feel it.
You're invited to come define yours and to have it come to fruition this year.
---
How Do You Feel About Your Life?
THREE QUESTIONS YOU ARE WORTH TAKING A FULL MINUTE TO GENUINELY ASK YOURSELF:
What difference would making some positive changes in my life bring?
What would it feel like to have longer, more on-going support to

become

those changes?
What could possibly hold me back when it is totally affordable?
You will be able to know when you are living the life you love when you feel good about yourself and about your life.
The Success Club
The Success Club is being structured as a group coaching and mastermind group as a means of supporting you in meeting challenging times and creating a structure that can support you in meeting your challenges. This group will be structured in a way that inspires, motivates and challenges you to understand your core values, strengths and beliefs.
The Success Club is designed to take the skills you already have and use them with specific method so you can accelerate your learning and beingness.
The group support will enhance your abilities to listen, communicate and gain clarity about yourself. You will learn to connect with others at a level of understanding that you have not previously experienced.
KEY POINTS TO REMEMBER:
1 - We will be having POSITIVE CONVERSATIONS!
This pandemic and all the turmoil of the day…. Well, put simply, there is plenty of conversation going on 'out there'. But in the Success Club, our perspective is focused deliberately on having the highest experience and creating the best changes for ourselves.
2 - The foundation under all aspects of this club is SELF LOVE.
We will stand upon this most important source. In areas you'd like help with it, we're here for you. And where another needs help with it, they have you. Curiously as a group, together, the powerful basis of self-love also solidifies and provides immense strength behind all our other convictions.
Detail of the Success Club
We have space for 10 individuals in this group. Every heart-centered, success-minded person is welcome to join this club.
There will be two options in joining the Club, you can join monthly and invest $47 each month, or you can join for six months and invest $282 total. If you pay upfront there will be a bonus added, this will be announced later. If neither of these options work for you, please contact me and let's have a conversation of what will work for you.
Dates: March 17, 2021 is a Preview of what this group is about and Q & A. We start on March 24th for our first meeting.
Time: 11:00 a.m. for the Preview the Success Club meeting.
Place: Virtual via Zoon online, for about 90 minutes twice a month.
Each meeting, I will provide an educational piece of about 20 minutes. Then discussions will be opened for challenges, insights, coaching and to dive deeper into our particular needs. At times, we'll use breakout rooms.
I will guide and support with experienced coaching, often valuable one on one coaching that transforms your current perspectives into strengths. You and all members will provide and receive learning, engaging, perspective and unique possibilities will open for you, not to mention valuable accountability when you ask for it.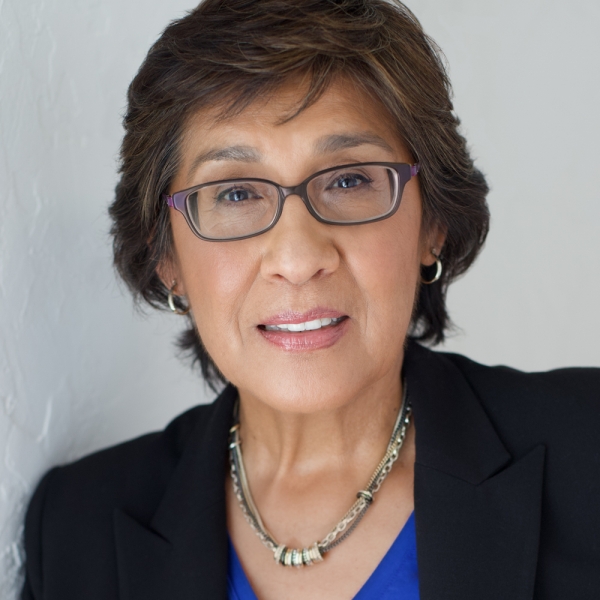 About Your Coach
Hi, I am Laura Diaz a Board-Certified Coach (BCC). I have been a life coach since 2012 when I completed my certification with Accomplishment Coach Training Programs. Since that time, I have taken several specialized coaching certification programs.
Prior to my life coaching training, I was a team manager for a State agency. During my employment I conducted training in leadership, work performance, workforce diversity, interviewing skills and goal-setting. I am a trained life coach, speaker and trainer.
I am clear that the work I am doing as a life coach, speaker, and teacher is the most aligned with my life purpose …AND I am here to be of service to your BECOMING a bigger version of yourself.
This new decade, I made a commitment to myself to engage in breaking through uncertainty and fear, to maximize my potential, imagination, and creativity and to create more connections and solid relationships CHOOSING to be happy every day.
Again,
We'd love for you to join us for
an exceptional continuation to 2021
I am a heart centered coach with a passion to support others evolve past their current limitations. If you have any reservations (time, money, video, other) about joining the club, please connect with me personally at This email address is being protected from spambots. You need JavaScript enabled to view it..