Have You Been Thinking of Making Changes with Your Career, Relationships, or Health?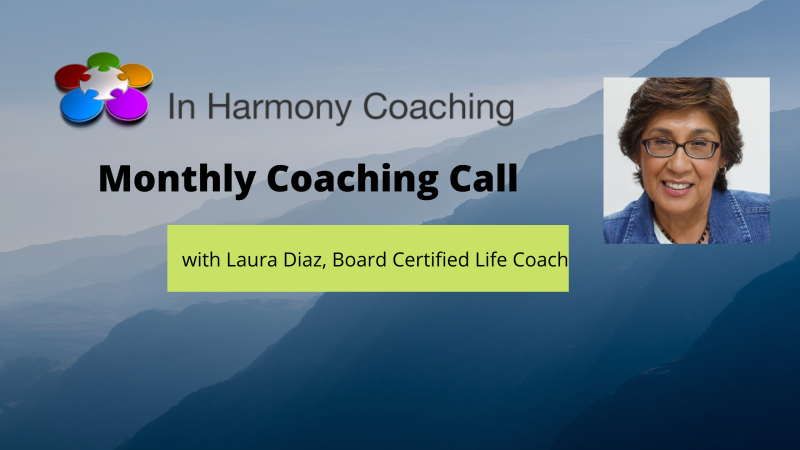 Have you longed for better relationships, peace of mind, career change, confidence or/and the ability to communicate more effectively?
Life Coaching is a means of supporting others in meeting challenges and creating a structure that can support you in meeting your challenges.  Creating a life, you love and achieving the results you want starts with a deeper understanding about you.  Life Coaching is structured in a way that inspires, motivates and challenges you to understand your core values, strengths and beliefs.
What is Life Coaching?
Life coaching is a partnership in which your coach guides and supports you to a higher level of personal and professional achievement.  Life coaching provides the structure, support, feedback, learning and accountability. 
When we face challenges, we may feel stuck and unsure of what is the next step to resolve the challenge.   A life coach provides you the support, feedback, learning and accountability to help you through a challenge.
The Monthly Coaching Call
The monthly coaching call is structured to provide monthly support to the participants.  During this call there will be a short educational time to learn about tips and strategies of different topics and to gain clarity about dealing with challenges we all face. 
The monthly call is being designed to provide on the spot coaching to participanst that requests coaching on a specific challenge.  My intention is that the on-the-spot coaching will assist the person being coached, as well as create insight for all the other attendees on the call.
One of the cornerstones of creating success and increasing confidence is living from your truth.
What You Will Receive
In this monthly call, you will learn:
Effective powerful communication skills
Ways to embrace change and be fearless
Keys to building self-esteem and confidence
Identifying stress and creating solutions for reducing stress
Detail of the Monthly Coaching Call
We have space for 10 individuals.  Space is limited, so I urge you to consider joining this program.  You are welcome to call me if you have any questions about this program.
Dates: First Friday of the month, starting March 4, which is a free call.  Thereafter, only registered attendees can attend the following calls:  April 1; May 6, June 3.
Time:  3:00 pm – 4:15 pm Pacific time.
Place:  Online via Zoom
Investment:  The first meeting on March 4th is FREE and thereafter, it is $57 for the following 3 months. You can choose to attend monthly and your investment will be $20 per month.
Benefits of this Monthly Coaching Call
The benefits of this monthly call:
Opportunity for on-the-spot coaching regarding a challenge
Develop tools to create more freedom
Ideas to increasing your well-being
Steps in handling everyday stressors
This coaching program is an investment in you and it is more affordable than individualized one-on-one coaching.
Registration
You can pay online via PayPal with the button below for the entire program.  If you choose to pay for monthly program, please contact me and I will send you an invoice from PayPal for payment.  You can also send me a check to the PO Box below.